Printing Guidelines
Advice to help you get the best results with our self adhesive materials
Stable, high quality materials are required when high speed digital and litho printing. Many 'commodity' label ranges can be unsuitable for high speed printing due to the choice of lightweight materials. How much does a paper jam in the middle of a print run cost?
Every one of our sheets and labels are designed from the highest quality materials for maximum print stability and for multiple print processes.  From our 25 years of experience, and with great thanks to our many users, we have put together some helpful advice to get the best results from our products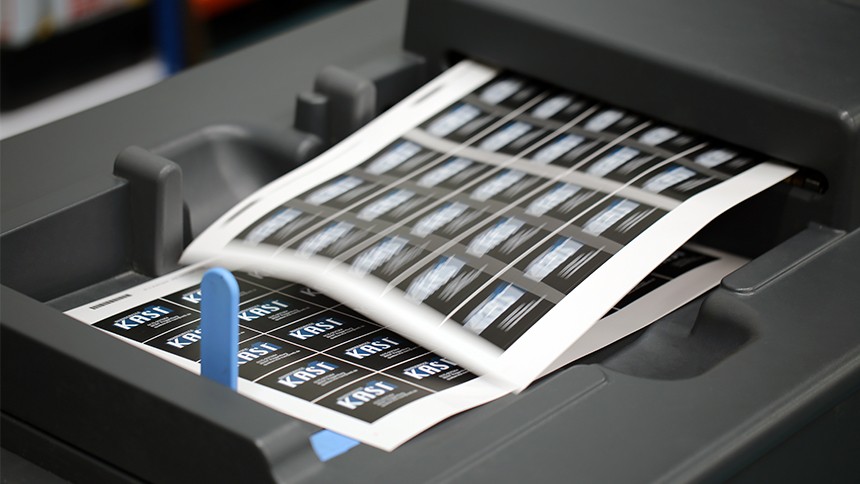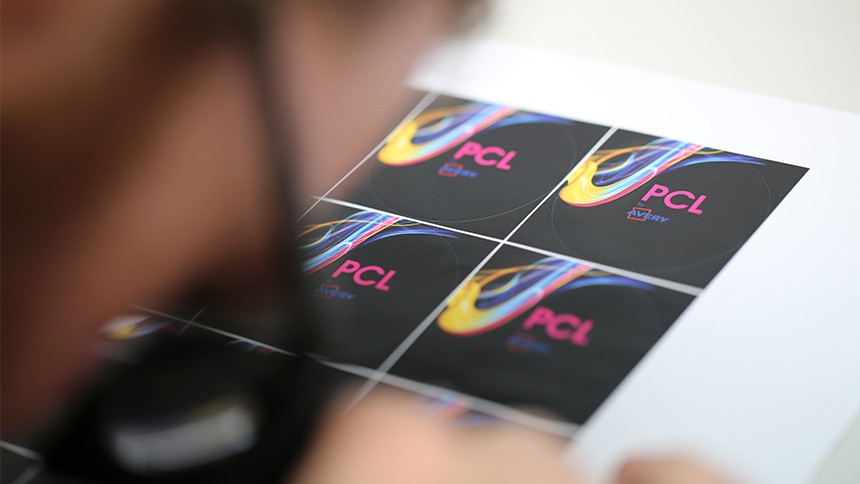 Preparation
Always fan the sheets well before printing taking particular care, when knocking up the sheets, not to over bend and cause the labels to 'lift' - discard any sheets that may have been affected.
Polyesters require air between the sheets to counter the static effect, it may therefore be necessary to build the in feed stack sheet by sheet to obtain the best results.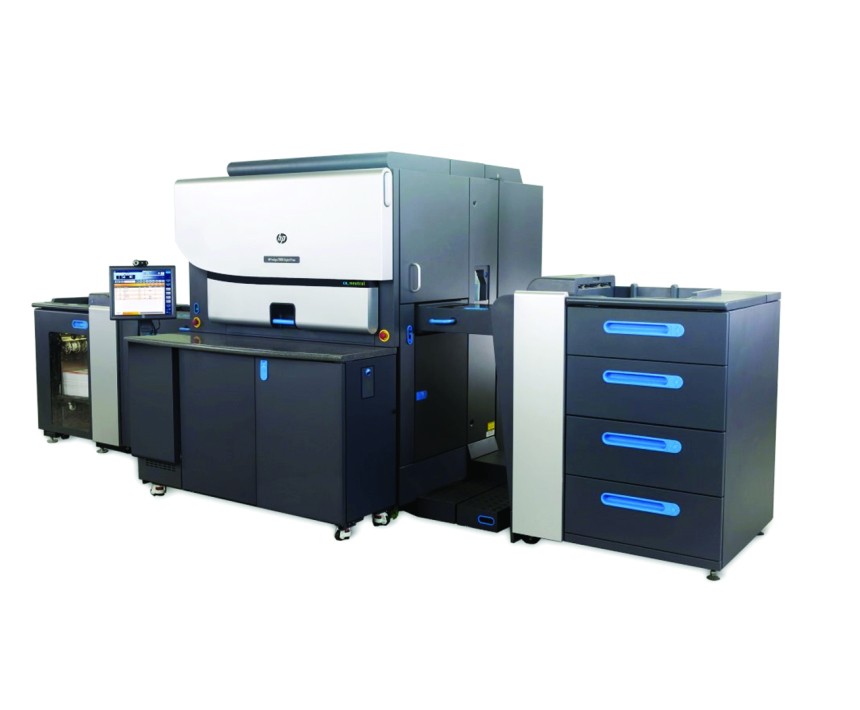 Digital printing (Laser and Indigo)
Select the appropriate media type: In general, self adhesive sheets are classed as "Heavy" or "Extra Heavy" (170 to 200gsm - Matt White PE 300gsm) in the media settings.
Select the feed tray (if applicable) appropriate to the machine and stock capabilities. Refer to the printer manual for specific settings.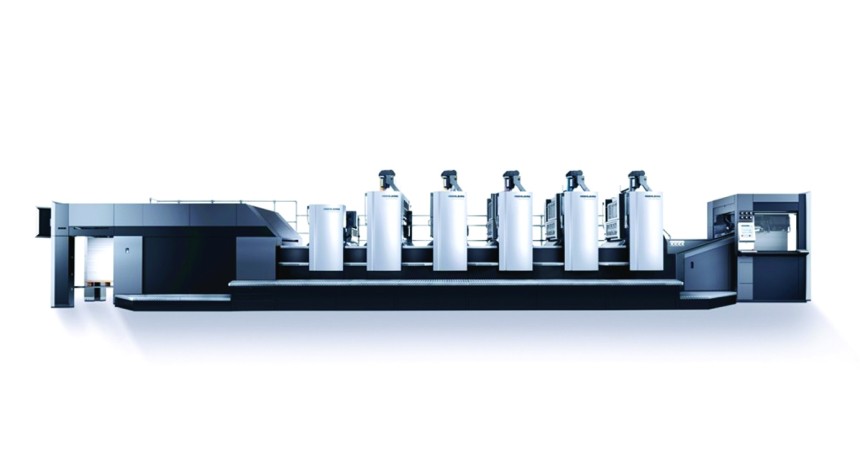 Litho printing
Use formulated low tack inks & hard blankets when printing die-cut labels
To reduce the risk of labels lifting, hard blankets (compressible blankets will only increase the 'suction' effect on the labels) and formulated (not just "reduced" inks where colour density may be lost) low tack inks should be used when litho printing die cut labels on all paper grades and Matt White PE.
If a material is to be litho pre-printed and laser overprinted then please ensure the litho inks are specifically laser compatible.
For all other synthetic grades (other than Matt White PE) - Fully oxidising inks must be used when litho printing. You must also ensure that all traces of oil based inks and varnishes are removed from the ink delivery system and that only a light coating of non-dissolvable (hydrophobic) anti set-off spray powder be used -failure to ensue these conditions will affect the ink keying process and retard ink drying.

Warning - XEROX DC12 printers
Do not use SRA3 (or A3) sheets of pre die-cut labels
The problem of labels potentially lifting during printing is specific to this model due to the off-centre feed wheel servicing the bypass tray.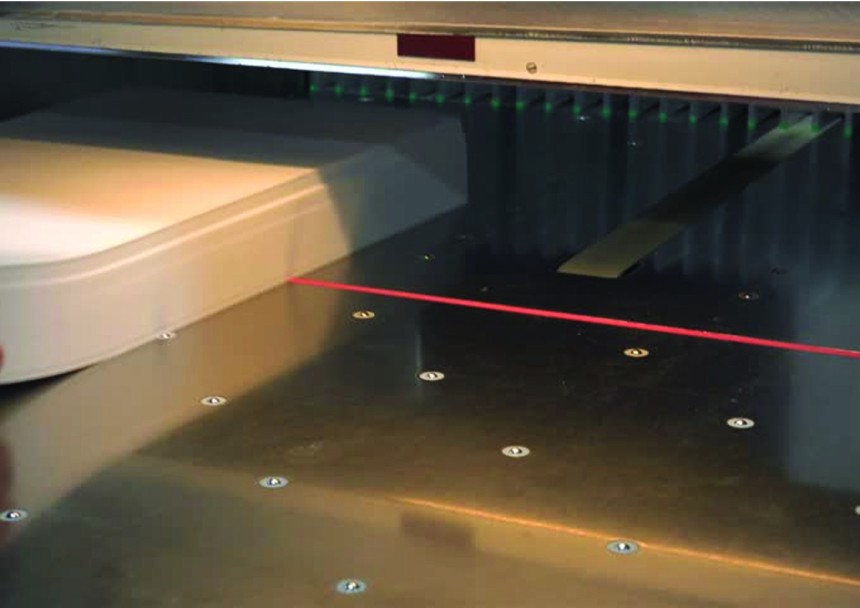 Guillotining self adhesive sheets
Do not cut more than 100 sheets per stack and ensure that the blade is clean and sharp (the clamp should also be free of adhesive residue). Particular attention should be paid to fanning the sheets after guillotining if they are then to be printed.
All PCL3 Digital materials are certified for HP Indigo. Certification information can be found on the HP Indigo web site under 'approved substrates' labels and self adhesive