Printing Guidelines - Canon
If using PCL3 Digital sheets on older presses the maximum sheet size may be
305 x 457mm. If so, the sheets will require guillotining prior to printing.
Please be aware of the potential problems when guillotining self adhesive sheets.
No more than 100 sheets per stack and ensure the blade is clean and sharp.
Particular attention should then be paid to fanning the sheets properly prior
to printing and making sure that there is no adhesive contamination on the
cut edges. The 'grip' edges on the PCL3 Digital sheets provide sufficient 'waste' area to
guillotine without encroaching on the die cut labels.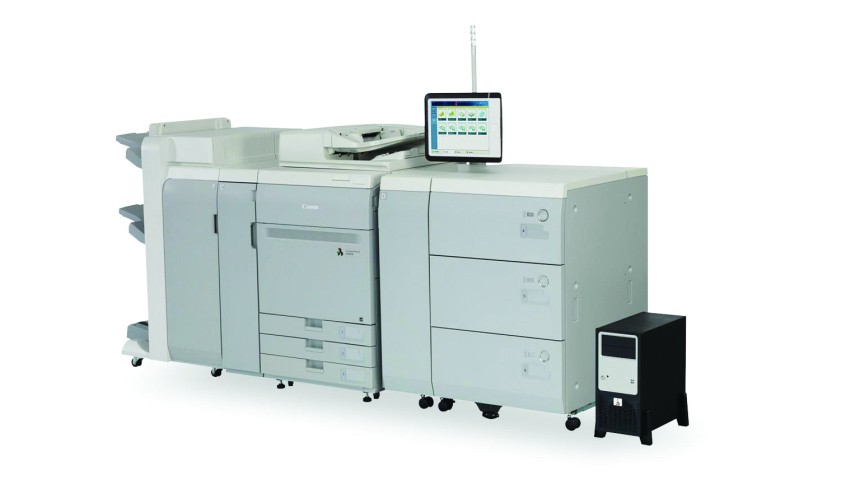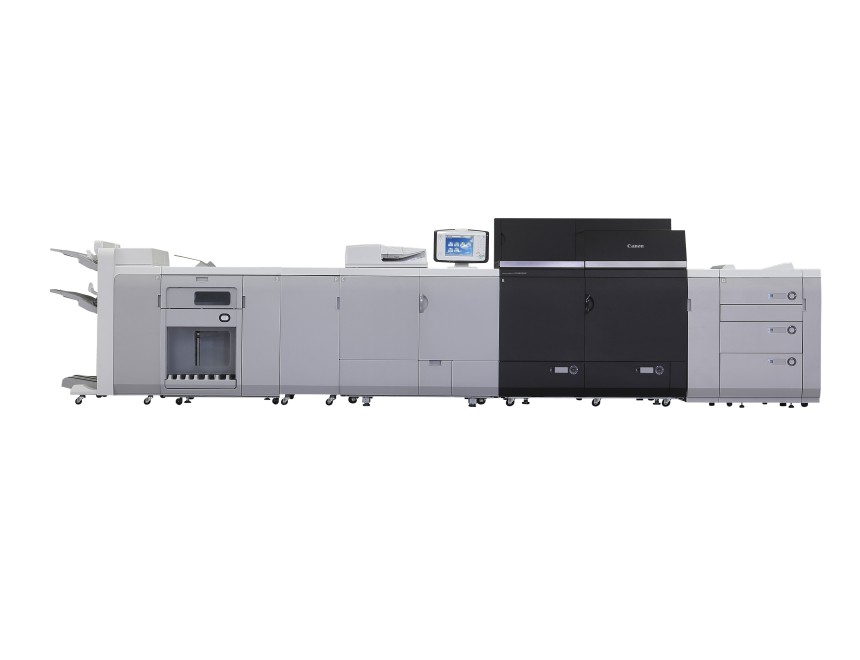 Canon Printing guidelines
Always fan the sheets well before printing.
Take particular care when knocking up the sheets not to 'bend' the edges and cause the labels to 'lift' - discard any sheets that are damaged.
The media type settings (found either in the printer drivers, or the stock feed trays) should be set to: HEAVY WEIGHT PAPER or similar (170 -220gsm)
This is to ensure the correct temperature and speed through the machine. Failure to change the settings may result in poor toner key or mis-feeds.
Different models of machine optimum settings will vary and the correct setting on one machine may produce unsatisfactory results on another - please try various settings to achieve the best result for your printer and the image required.
Select the feed tray appropriate to the machine and stock capabilities. The most direct feed path available will normally produce the best results.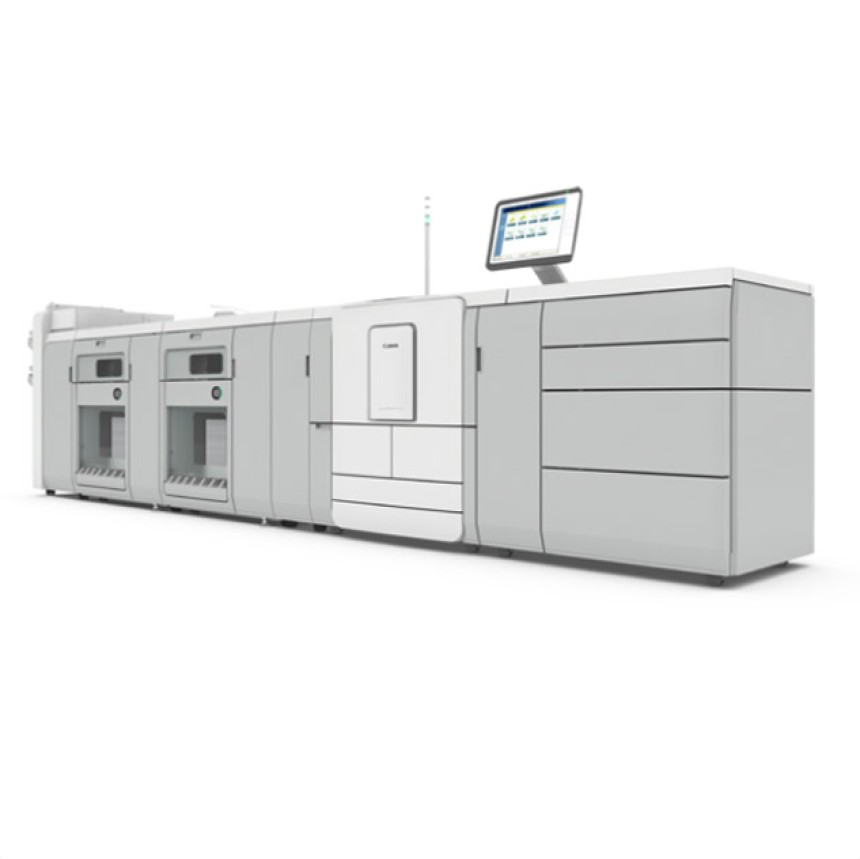 Printing polyesters on Canon presses
Build up the in feed stack sheet by sheet to ensure a good air layer is introduced between the sheets.
Due to the very high fusing temperature on some older Canon presses, polyesters may jam at the fuser. The heat tends to make the sheet lose its rigidity and it then buckles in the fuser. This can be overcome by running a 'lead sheet' of 150gsm card (or similar) as the first sheet in the run. This tends to drop the fuser temperature sufficiently after the card to allow subsequent sheets of polyester to feed without problem.
If the run is stopped for any reason - repeat the process.
Buying PCL products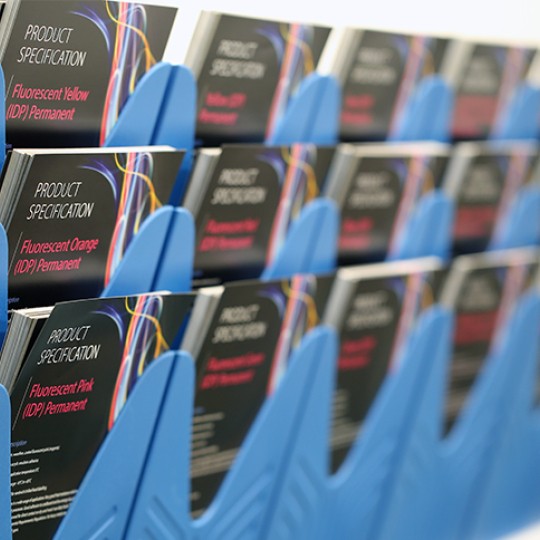 Where to buy
You can buy any PCL product through one of our retailers.
Just simply choose a retailer your country and contact them directly to purchase.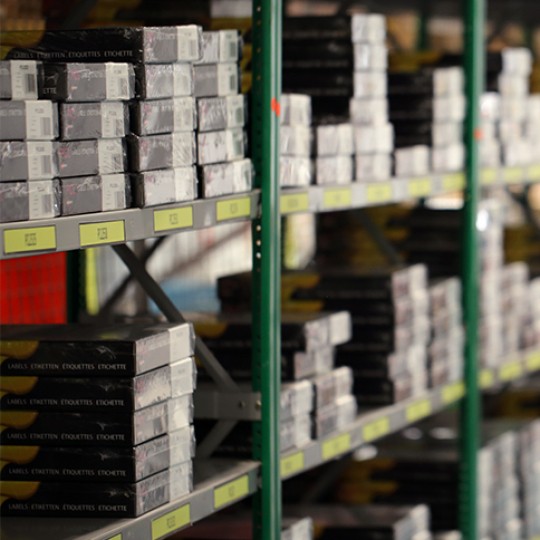 Contact us
If you are after bespoke labels then get in touch with our services team and they will be happy to get this set up for you